0
Our B&B
Plan your tour and stay in our historical house La Haule in the center of sainte Mere Eglise at the church square.
Visit our website: www.bnb-lahaule.com
Bed & Breakfast La Haule
---
Historic house
---
Step out of your vehicle into a place with historical  significance so dramatic, it quiets the mind and stirs the heart. In our B&B you will experience traditional Norman hospitality in a casual and homely atmosphere. B&B La Haule is the ideal choice whether you are looking to get away to enjoy life's simple pleasures of beautiful natural surroundings, or to experience the many D-Day sites in the area.
Our house is build in 1871. It was build by the solicitor  of Sainte Mère Église. His office was next to the house. All of it was part of "Parc La Haule" a beautiful landscaped park. Only our property is now what is left of it.  Our house is located in the very center at the church square next to the museum with numerous bars and restaurants at our doorstep.
During WWII it was home to the local doctor. German officers where billeted here from June 1940 till June 1944  also. After D-Day it was taken over by Americans and they used our banister as their flagpole, flying the American flag in our garden. This is still visible till today and we fly our flag at that spot now.
---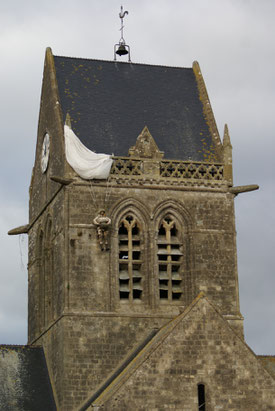 The church opposite our house, made famous by the epic movie "The Longest Day". This  will be the view from your bedroom window!
Just before the invasion started, a farmhouse caught fire, also portrayed in "The Longest Day". This farmhouse was part of Parc La Haule and burnt down completely. The farmhouse is never rebuild and the local gouvernement acquired this piece of land from Parc La Haule for starting "The Airborne Museum" in 1964. Our neighbor, The Airborne Museum is now the best of its kind in the world! Make sure you visit it during your stay with us!
---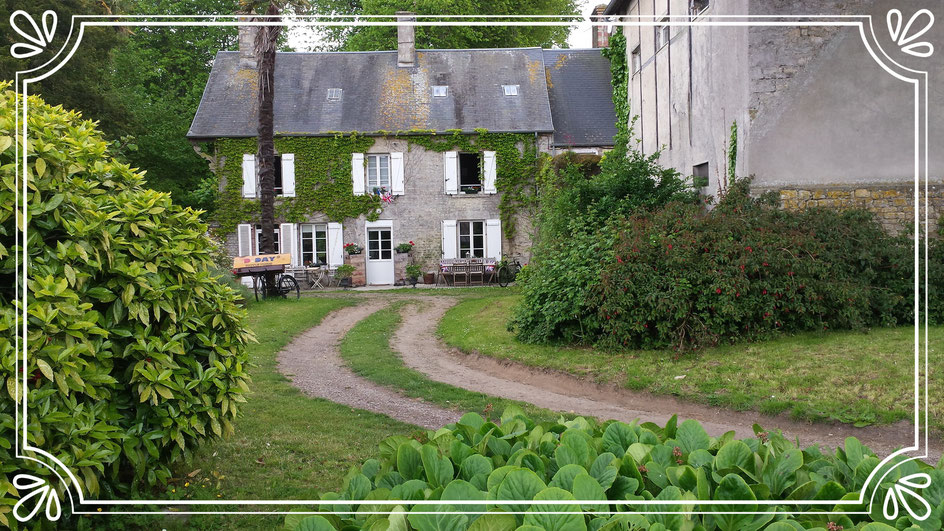 Our historic house and B&B La Haule
---
René van Oirschot, Phone: +33 6 70 35 72 10
E-mail: info@bnb-lahaule.com
Address: La Haule, 10 Rue Eisenhower
50480   Sainte – Mère – Église
Normandy – France